Activate or deactivate DEBUG tracking mode with a simple click.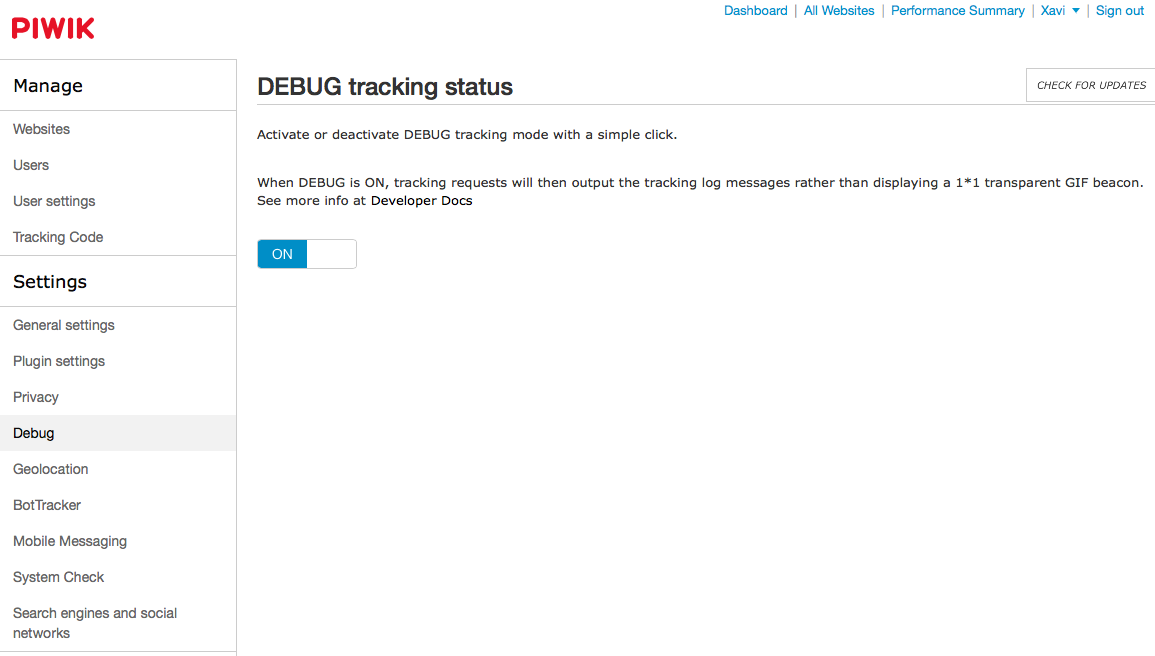 kDebug is a simple plugin for Matomo (Piwik) to enable / disable DEBUG mode for tracking requests with a simple click.
By default, it's needed to modify manually the Matomos config.ini file.
With this plugin just navigate to "Settings > Debug", and click on the toggle button to change the status of DEBUG mode.
What exactly is included in this plugin?
A simple and quick method to enable/disable DEBUG mode for tracking requests