Hi, this is Stefan from the Matomo team, we're the proud creators of the web analytics platform used by over 1.4 million websites and apps in over 190 countries.
For many of our users, Google Ads is the lifeline for their business. There is no easier way to get in front of new customers than to pay for the top spot in Google search. If people are looking for products you sell, you'll want them to find you first.
Invest confidently in the right keywords and target the right customers for higher ROI
You can now analyse the success of your Google Ads campaigns and accounts directly in your Matomo with ease. See what keywords and search queries are leading to clicks for your paid ads and bringing your business the highest ROI, right down to devices and networks for more effective targeting.
You can accurately measure the success of your impressions, clicks, costs, CPC and CPAs and see how they directly relate to the goals you've created in your Matomo.
Import the key insights from your Google Ads campaigns with all of the added Matomo benefits.
The PPC Advertising Performance plugin integrates seamlessly with Matomo's Row Evolution feature to show you how the performance of your campaigns change over time. This way you can see if the changes you've made have a positive or negative effect on sales over time.
The Visitor Profiles feature is also integrated within the plugin so you can get a detailed overview of everyone who clicks on your ads. This will tell you if they have visited your website in the past and to what extent, so you can identify and target more like-minded customers for more sales when setting up your next campaign.
Now you can get your key insights without getting lost in the data
We've had feedback from our users that the Google Ad's platform can be overwhelming at times and it's easy to get confused when identifying your most important metrics. With your Google Ads metrics inside your Matomo app, everything is made easy and distractions are removed so you can make strategic decisions faster.
Our promise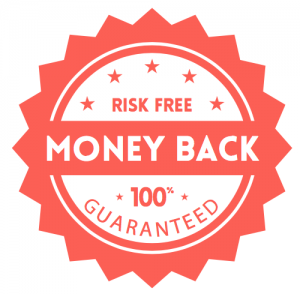 Advertising Performance is hand-crafted by the makers of Matomo with top quality and we are convinced once you start using it, you will be able to make better decisions on your paid ad campaigns.
This is why we give you a 100% unconditional, easy, fast, and hassle-free money back guarantee for 30 days. There are no strings attached.
So try it now and let us know how you do.
Perfectly integrated and supported
We are the creators of Matomo and know it best. We help our clients get started, configure, monitor and make the most of their Matomo analytics service. We also offer unique analytics products and services that help grow your business and meet the needs of small, medium and large businesses alike.
Requirements
This plugin requires at least PHP 7.1 with the extensions SOAP and XMLReader
In order to import data from Google Ads you need a developer key that has access to productive accounts.
Features
Import of data from one or more Google Ad accounts into a Matomo site
Import of Google Ad campaigns, visible in reports with dimension

Google Ad account
Campaigns
Devices
Networks
Keywords
Search Queries

Import of click performance reports displayed in a report listing all clicks
Based on the gclid parameter given from google, following reports will be enriched:

Visitor Log & Profile with campaign information and average costs of a visits
Goal reports by:

Google Ad Account
Campaign
Device
Network

Import for Google Ads is done for up to 90 days in the past
Get your Advertising analytics reports by email to you, your colleagues or customers.
Export your Advertising analytics reports using the PaidAdvertisingPerformance API.
Learn more in the PaidAdvertisingPerformance user guide and FAQs.
---